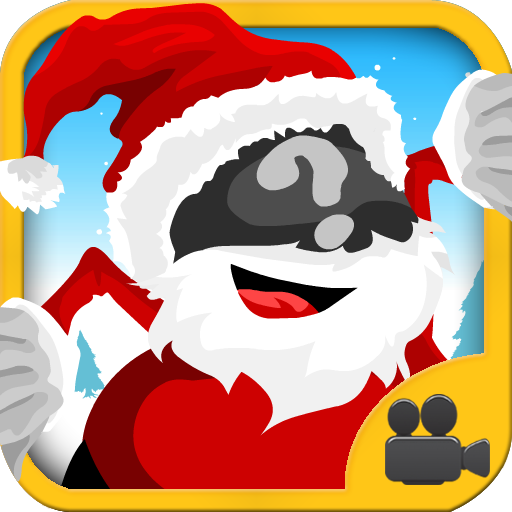 My Face Christmas Card (Animated) Entertainment
Create a funny video Christmas card with your face as Santa Claus in the card and Christmas song as background music, share the video to Facebook, Twitter or Email to friends. Put in different face expression on every frame to create an amusing and unique greeting card.
4 Christmas songs: Deck The Halls, Jingle Bells, The Twelve Days Of Christmas, Up On The House Top, + 1 Oppa Gangname Style song.
Platform
iOS Development
Blackberry Development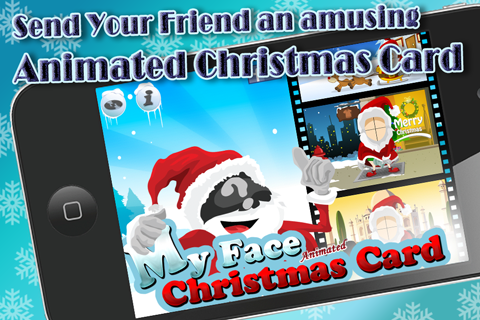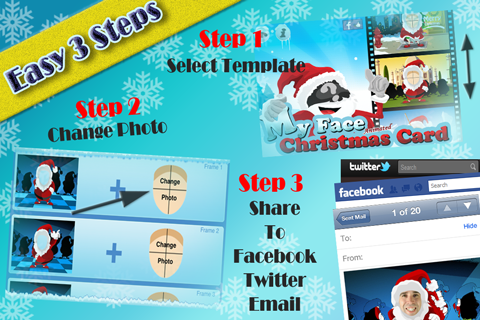 Send your family and friends a very special Christmas card, try it out today!!!
Features:-
Put in your different face expressions on every frame
Share video to Facebook, Twitter and Email
Total 4 Christmas songs + Oppa Gangnam Style song selection as the background music of the card
Total 12 hilarious templates
Immediate camera photo or load from photo album